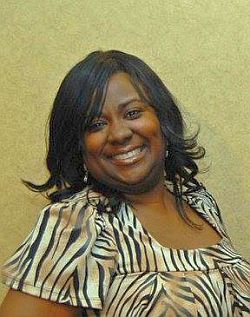 Natalie Morrow, born in Omaha Nebraska moved to Minneapolis Minnesota in 1987. Morrow worked for Northwest Airlines for 12 Years.
In 1996 Morrow was told by a close friend that he felt she had the characteristics to be a great promoter. Morrow tested the waters by starting Open Mic Hip Hop at Java Noir. Open Mic Hip Hop was the first of its kind in the Twin Cities. Some of the Best Hip Hop Artist Blessed the Mic on Wednesday Nights at Java Noir. Hip Hop Greats such as Toki Wright, Truth Maze, Mujah Messiah, POS, Carnege, Lil Buddy to name a few. Open Mic Hip Hop was a Huge Success even to the point of City Pages writing an article on this Sold Out Crowd every Wednesday. Open Mic Hip Hop ceased when Java Noir closed.

In 1997 Morrow introduced Natalie's Entertainment to the Twin Cities. Morrow's Partner was Derrick Delite Stevens, a well known Radio Personality with 89.9 KMOJ. Morrow's first event was a concert with the Lost Boyz featuring Mr Cheeks at First Avenue. Their first event had an attendance of 800 patrons. The manager the night of this event was Rich Best who is now the Vice President of Live Nation in Los Angeles. Best reiterated to Morrow to keep up the good work and learn from every concert that you promote. Natalie's Entertainment continued to bring concerts to the Twin Cities such as DMX, Ja Rule, Method Man and Redman, Black Rob, Jay Z, Nelly, P Diddy, Mos Def, John P Kee, Kirk Franklin and Joe.

In 2001 Morrow's love for film motivated her to attend the American Black Film Festival in Miami Florida. The Talented filmmakers she met at the festival inspired her to do research with regards to starting a festival in the Twin Cities.
In 2002 Morrow founded The Twin Cities Black Film Festival in Minnesota where she serves as CEO.
TCBFF is a discovery and showcase for emerging filmmakers of color and other ethnicities. TCBFF also provides a platform for Industry professionals from around the country t o see emerging talent from various genres. The Twin Cities Black Film Festival celebrates 14 years October 6-9, 2016. TCBFF has showcased more than 500 Filmmakers, have shown more than 700 films and documentaries, numerous Panel Discussions and Festival Mixers. TCBFF has sponsors such as Lexus, HBO, Microsoft, BET, Covergirl, Zipcar and the Metropolitan Airports Commission. TCBFF has hosted Hollywood Stars such as Nate Parker, Adam Rodriguez, Keith Robinson, Hill Harper, Will Smith,Angela Bassett, Gabrielle Union, African Star Van Vicker just to name a few.
Through the Twin Cities Black Film Festival Morrow has given back to the Twin Cities by volunteering at other events and charities as well as offering opportunities for community members to partner with the festival.
TCBFF provides college students internship opportunities to perfect their Major in the areas of Marketing, Graphic Design, Web Design, photography, video editing and Social Media Managers. TCBFF is also a Partner for the 4th Year with the Minneapolis Parks and Recreation Board to show films in the parks from our festival throughout the summer.

Morrow has been honored by the NBA Minnesota Timberwolves, Metropolitan Airport Commission,
Comcast's Who's Who in Minnesota in 2005,2010 and 2014. Morrow has also won Promoter of the Year and Fresh Face of the Month by First Friday in 2009.