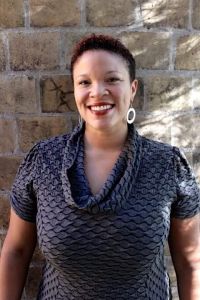 Shannon Jones,
Director of Community Engagement
has been with Urban Homeworks since 2012. Shannon is a graduate of the University of Minnesota with a Bachelor of Science degree in Family Social Science and is a candidate for a Master of Leadership in Management at Concordia University. Shannon brings her strong background in navigating systems
and engaging the broader community through positions held at Pillsbury Crisis Nursery, Sabathani Community Center and as a Human Services Representative with Hennepin County.
Shannon is an enthusiastic and committed advocate. In her role, she actively engages with the residents living and working in the neighborhoods of North Minneapolis to ensure neighborhood connections are solidified and relational networks are sustained. Shannon also acts as a facilitator for community gatherings and for broader engagement by local organizations.