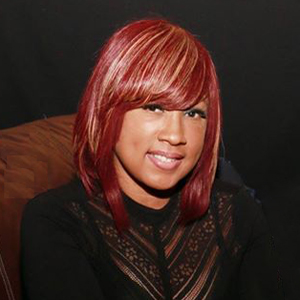 Stacey Clark has impeccable taste with a simple yet momentous personality. Her dynamic portfolio, as a FabStyle expert, specializes in wardrobe styling, event planning and brings authenticity back in style. Her ability to be herself; unapologetically, invites her clients to do the same.
An Indiana native and a Hawaii Pacific University Alum, she currently resides in Apple Valley, MN with her daughter. As a trendsetter, Stacey has done more than improve her client's style; she has helped them to improve their lives. Stacey says, "My goal is to make my clients lives easier, while making their fashion and events fabulous."
As a true icon in the making, you cannot pronounce the words fabulous or style without thinking of Stacey Clark. Stacey Clark IS fabulous and is quickly becoming dubbed the modern day Dianne Carroll. Her sophistication swoops in and transforms her client's style and event from an everyday merrymaking to something of authentic excellence. From homemakers to executives of some of the nation's top fortune 500 companies, Clark's range of patrons are eliciting. "When I work with my diverse group of clients, I pray for God to remove my conviction so that His will be done. I want to be 100% present for my clients. I only look to create genuine moments in fashion and style for them."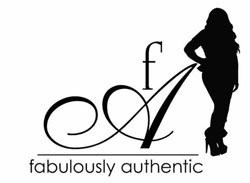 Clark, who started her career working in event hospitality fresh out of college, knows the extent of providing high-end client services. She ensures that all the personalized details come together. For a Clark event, clients are provided with location scouting, contract management, vendor coordination, day-of planning accommodations, proficient follow-up and professionalism. When it's a matter of fashion for her clients, Clark provides wardrobe assessment and consulting, closet organization, shopping assistance, personalized look elaboration, and fittings. She also provides each client with snapshots to ensure that putting that perfect look together later remains effortless.
Amidst her success, Stacey is excited about living in her truthfulness. "I am living in my authenticity, but as I grow and begin to invest more and more into my gifts, I am excited to be able to bless more and more people with being able to live in their authenticity." Stacey believes in this question which she often asks on a regular basis; "Who are you to be gorgeous, brilliant, talented, authentic and fabulous?" And her response is always, "Who are you not to be?" When you reach 'fabulousness' it is an inner confidence that doesn't have to be validated." Stacey believes that this self-awareness has no competition. This is what she strives to bring to all her clients, substantiating fabulous fashion and events - one closet and event at a time.