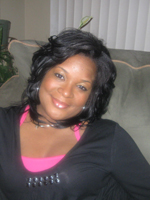 The Twin Cities has assisted in raising me however; Los Angeles, CA is where by humble beginnings started. As a native of St. Paul I graduated from Highland Park Sr. High. Shortly after high school I started working in the insurance industry. Throughout the past ten years my temporary customer service job has turned into a career as an experienced Casualty Claims Adjuster. As an Independent adjuster for Crawford & Company my daily work load extends from; Auto Property Damage, Bodily Injury, Total Loss, Subrogation, Product liability and complex Personal Injury claims.
My future career goals will extend into Simply Insurance; an Independent Insurance agency that will provide auto and life insurance. To assist in my preparation of my agency I have return to school and currently working on my Business Management Degree.
Writing has been an interest of mine all my life. Tell Me Something Good is a novelty book that I am working on getting published that will provide a sample of expressive thoughts for any occasion.
On a personal note I am a single mother of a very active three year old daughter, a big sister to three great siblings. I enjoy cooking, sports and spending time with my family and friends.