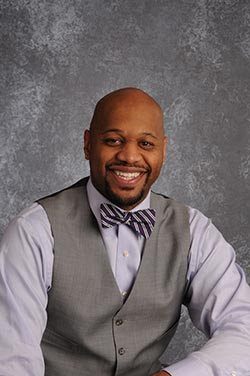 Michael Walkerbrings a career focus on youth development and assisting black youth to achieve success. He earned his undergraduate degree in physical education from Southwest Minnesota State University and his master's degree in counseling from the University of Wisconsin – River Falls as well as his Administrative License from St. Cloud State.
From 1998 to 2006, Walker served as Community Outreach,
Program
and Youth Development Director at the YMCA of Minneapolis and Greater St. Paul, where he developed programs for social, academic, athletic and employment skills for youth and served as the coordinator of the Black Achievers program, an academic achievement and career development initiative for middle school and high school youth and teens.
Walker worked as a career and college center coordinator for AchieveMpls at Roosevelt High School from 2006 to 2009 before serving Minneapolis Public Schools as Roosevelt's dean of students from 2009 to 2011 and assistant principal from 2011 to 2014. He has taken on being the Director
for
the Office of Black Male Student Achievement for the past 2 years. Walker is a product of Minneapolis Public Schools, having attended Holland Elementary, Franklin Middle
School
and Roosevelt High School. He and his wife have four children, two of whom are school-age and attend MPS.
Interim Superintendent Michael Goar said, "Mr. Walker's history of working with young people as a coach and mentor will allow him to thrive in his new role."